Pregnancy Chiropractic Council Bluffs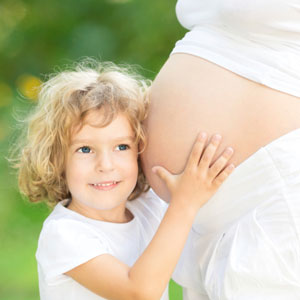 Our practice specializes in caring for expectant mothers and their unborn babies. Prenatal chiropractic care has been known to help pregnant women achieve healthier pregnancies as well as encourage healthy development in infants.
During pregnancy, the female body experiences drastic changes that often lead to uncomfortable symptoms, including isolated low back pain and sciatica. Similarly, the trauma of labor and delivery places a considerable amount of stress on many newborns. For these reasons, Bluffs Family Chiropractic believes prenatal chiropractic care is a critical component in keeping new mothers comfortable throughout the rigorous months of pregnancy. Chiropractic also promotes easier, more ideal birthing processes.
Benefits of Prenatal Chiropractic
Throughout pregnancy, women experience the discomfort of their bodies moving and stretching to accommodate their unborn child, and in some cases, unborn children. Not only is this shifting uncomfortable, but it can also cause a series of conditions that increase the risk of unwanted complications during both pregnancy and labor and delivery.
With the help of specific chiropractic adjustments, unwanted spinal pressure can be relieved, and the pelvis can move back into proper alignment—ultimately, restoring bodily balance and encouraging safe deliveries.
Brighter Futures
The more calm, relaxed, and comfortable the mother is, the better the environment is for her developing baby. Chiropractic care allows for both the comfort of the mother and the optimal growth of the unborn child. Preventative adjustments lay the foundation for easygoing pregnancies, optimal deliveries, and healthy future physical and neurological development in children.
Your Answer to Comfortable Pregnancy
Bluffs Family Chiropractic is here for your growing family. Join our community to take advantage of natural care that prevents discomfort in pregnancy and helps safeguard your children from future complications. Our practice has the knowledge and expertise to provide gentle chiropractic care to help you live to the fullest. Contact us for more insight into our pregnancy and pediatrics services.
---
Pregnancy Chiropractic Care in Council Bluffs | (712) 256-5990