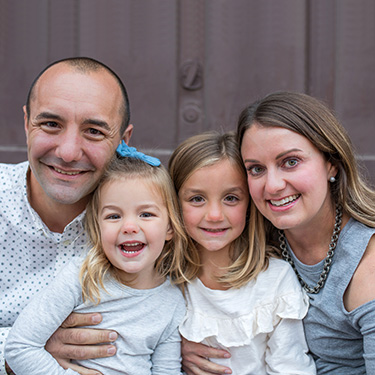 Pediatric Chiropractic Council Bluffs
Does your child suffer from colic, acid reflux, or regular aches and pains? We are here to help. Bluffs Family Chiropractic is dedicated to maintaining the health of people of all ages.
While chiropractic care is known for reducing discomfort in adults, it has also been proven beneficial to children, both young and old. From birth, little ones can experience symptoms caused by trauma and everyday stressors. As they grow, small problems—such as poor sleep and irritability—can become more serious, harder-to-reverse issues.
Our practice strives to provide children with the gentle, effective care they deserve. Why wait to ensure long-term health in your loved ones?
What to Expect
Similar to adult visits, your child's first appointment with us will include an in-depth consultation with the doctor, explanation of chiropractic care, and physical assessment. During this time, we will gather information regarding their health history and current well-being as well as answer any questions or concerns you might have regarding future care.
A non-invasive, thermal scan will help us get a clearer picture of your child's exact needs. In older children, we also perform an electromyography (EMG) scan. X-rays are done on an as-needed basis.
Your follow-up appointment will take place within 48 hours of your initial visit. At this time, we will review our findings and go over our suggested plan of care. As each child requires different attention, care plans are unique to the individual. Be sure to communicate with us. We want to make sure you and your child are as comfortable as possible moving forward. If your child has not yet received their first chiropractic adjustment, this appointment will conclude with a gentle adjustment that meets their immediate needs.
Is Chiropractic Care Right for Your Child?
Chiropractic care has been shown to benefit many childhood ailments such as colic, acid reflux, constipation, and ear infections in young children. Older children can also benefit from regular adjustments, including those with constant headaches, frequent neck pain, ADHD and developmental setbacks (such as bed wetting). Pediatric adjustments are very gentle, often involving no more than light fingertip pressure.
Get in Touch With Us Today
Are you interested in chiropractic care for your child? Bluffs Family Chiropractic is here to answer any questions you have about what we have to offer you and your family. Contact our practice today to get the family health chiropractic you need!
CONTACT US »

---
Pediatric Chiropractor Council Bluffs | (712) 256-5990